MAJORWAVEZ
lab Las Vegas Location
WHAT WE DO
Our Team is here for training and developing. Turn your hobby into a career or simply have the perfect date. Either way we are here to help!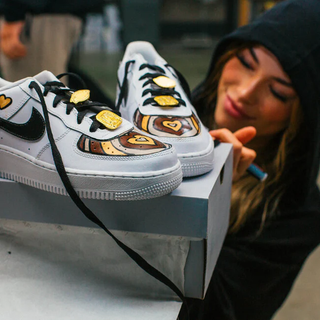 MAJORWAVEZ-LAB is a class that focuses on industrial sewing machines and hands-on expertise.
Amazing clients have allowed us to produce work we are proud of.
OUR SERVICES
Brand Strategy
Help us give you feed back and short cuts on how to succeed in the Custom World. We would love to answer all questions and help with brand strategy.
Content Strategy
Knowing when and how to post on social media is tough. We can help and walk you through analytics as well with times on posting and consistency.
From selling products to creating them, fashion designer, Ruben Barraza, has taken his game to a whole new level
– Alexandra Bonnet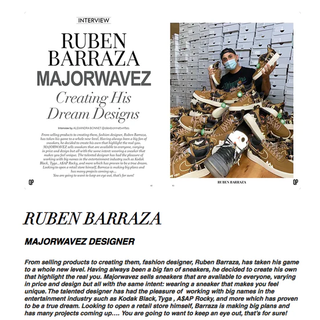 10 Questions For Majorwavez designer, Ruben Barraza
– Alexandra Bonnet
How Ruben "Majorwavez" Barraza Grew a Side-Hustle to a 10 Person Successful Custom Apparel Empire, Majorwavezlab
– Author's name